ABS-CBN, from my observations, are hooking celebrities up for their game shows instead of the public, so much that I will have to tell them to rename them as "Celebrity Editions", but with this comes yet ANOTHER WEAKNESS for this broadcaster: GREED.

Image courtesy unknown (as of this post)
Here are some of them:
How a celebrity spends the prize money: Take Jodi Sta. Maria's Minute To Win It win for example. I will have to predict that she would have taken the ₱1M prize (actually, ₱1.07M) for herself, a SELFISH MOVE! She was supposed to give that to charity!
The Magical Black Paywall: The children channel Yey! is PAY-WALLED, alongside CINEMO!, Knowledge Channel as well as the KBO PPV channel! You need to activate those channels via SMS, but the money that was spent on this will eventually end up under the mercy of ABS-CBN! They should have made those channels free to air!
Just For Fun, But Not For The Public Good: While the people do have a chance to showcase their talents, the shows they're partaking are merely variety shows with a little bit of game-show-esque participation, sans the cash prize. LOOK AT GMA! Eat Bulaga! and Wowowin does this, not to mention the former as a hybrid variety/game show!
Cash Comes With Contract: If they do have a cash prize,  then it has a catch. Uh… do you want to talk about that in another article, Lip?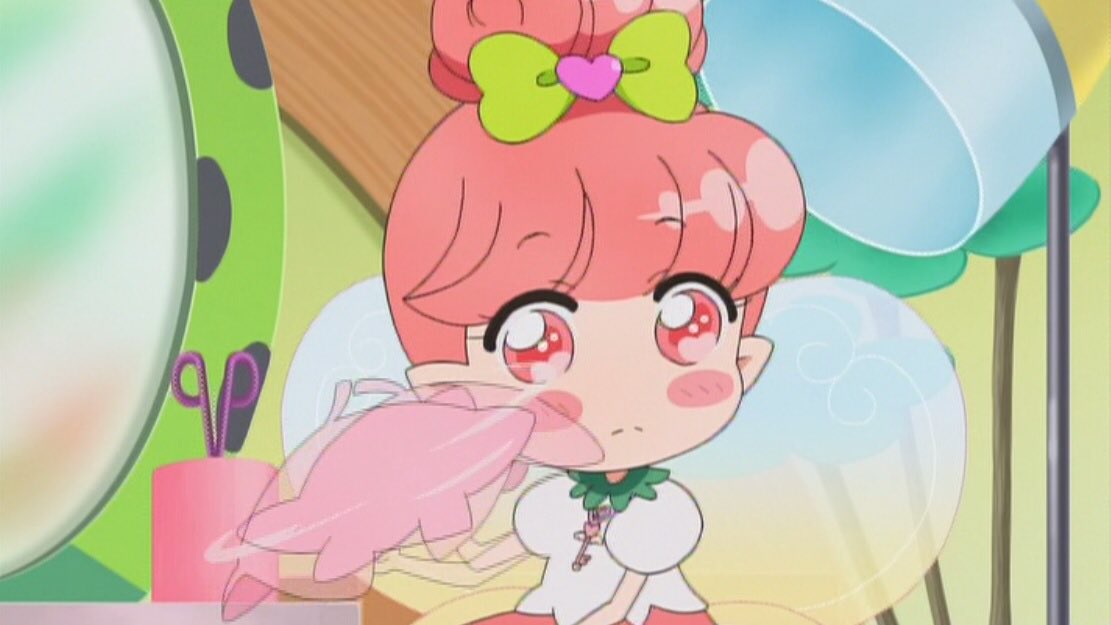 Image from Rilu Rilu Fairilu
RILU RILU FAIRILU © '15, '16 SANRIO / SEGA TOYS S·S/TX·RFPC
Let me just suggest:
Let the public have a go at just the cash prize! If not, then WHAT'S THE USE OF "IN THE SERVICE OF A FILIPINO"? Charity also plays a part for this motto!
A Children's Channel That Is Free: A free-to-air children's channel that you should be spending your money for!
If I am an ordinary person, I would be participating in a show that GIVES CASH PRIZES to ordinary people, NOT CELEBRITIES WHO WISH TO KEEP IT FOR THEMSELVES! But let's see if they finally have a change of heart, considering they only do so in an event of a major natural disaster…
(To herself) If not, then help me, you joder Lip! We are going to either hold a protest against ABS-CBN and GMA, bring TV Tokyo to the Philippines, or both!
バイリル~♪ ローズ
Featured Image from Rilu Rilu Fairilu (as shown on TV Tokyo)
RILU RILU FAIRILU © '15, '16 SANRIO / SEGA TOYS S·S/TX·RFPC