With the return of a rising phenomenon that once swept the country, I think I will need to brush up on that one.

Image courtesy from GMA Network
Kalyeserye (the name stems from a portmanteau of the Tagalog words kalye and serye, meaning street and series respectively, the latter particularly for a play of the word teleserye) is a soap opera dramedy (comedy-drama) that airs as part of the Juan for All, All for Juan segment of the GMA noontime variety show Eat Bulaga!. Much more like a program within a program!

Image as shown on GMA Network
It revolves around a couple (love team as per Philippine parlance) of a man named Alden Richards and a woman named Divina Ursula Bokbokova Smash (her name is a playful reverse-acronym of Dubsmash, as Maine Mendoza, who portrays that character, primarily communicate via lip-sync, a testament of her prior Dubsmash stint), also known as commonly, Yaya Dub, being subjected to a Cinderella-esque forbidden romance.

Image courtesy of Wikipedia
As a soap opera parody, it has elements of comedy-drama, parody, romantic comedy and reality television, using fairy tale and common soap opera tropes, peppered with live improv.
Nothing is rehearsed. We are trying to maintain the spontaneity because that is a big part of its charm.

Eat Bulaga! director Poochie Rivera

Image courtesy of Wazzup Pilipinas
Its first season concluded on September 3, 2016, but not before it made shockwaves in the nation: not only it made the love team dominate Twitter nationwide by a landslide (even worldwide), the resulting overnight success for the program (and the rising phenomenon) catapulted these two into stardom!

Image courtesy of ABS-CBN
But in regard to ratings, it did have their heyday, not before ABS-CBN's It's Showtime program responded and rebounded with the return of the 1950s classic singing competition Tawag ng Tanghalan, in program (segment) within a program form. Their now predictable and repetitive skits from Kalyeserye? ME CAGO EN DIYOS, THAT AGAIN! LIP-CHAN!!!!!!!!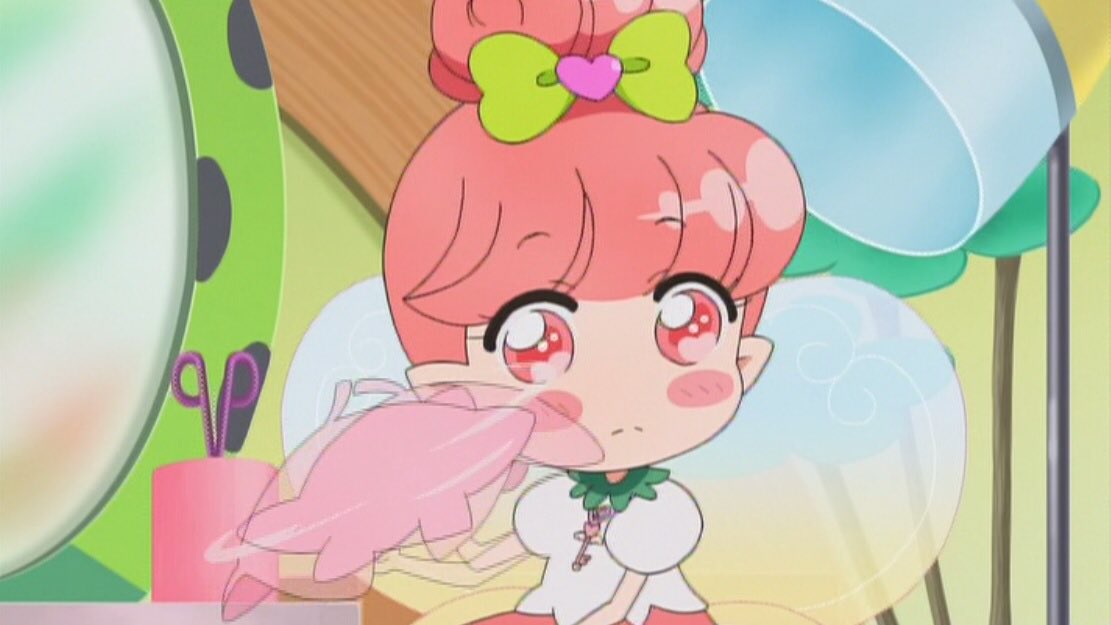 Image from Rilu Rilu Fairilu
RILU RILU FAIRILU © '15, '16 SANRIO / SEGA TOYS S·S/TX·RFPC
To you, Rasonable! Ditch those menso joder Monday to Friday 45-minute afternoon teleseryes for uncut anime, especially (for Lip-chan) anime from TV Tokyo!
バイリル~♪ すみれ
Featured Image from Rilu Rilu Fairilu
RILU RILU FAIRILU © '15, '16 SANRIO / SEGA TOYS S·S/TX·RFPC